Martell VSOP Limited Edition 2022

24th Nov 2022
Presenting a festive Chinese New Year collaboration with Maison Martell, Tsai recreated the cognac house's symbol of audacity – the Martell Swift – crossing cultures and regions to combine Martell's spirit of freedom with a jumping tiger referencing boldness leaping into the Chinese Year of the Tiger 2022.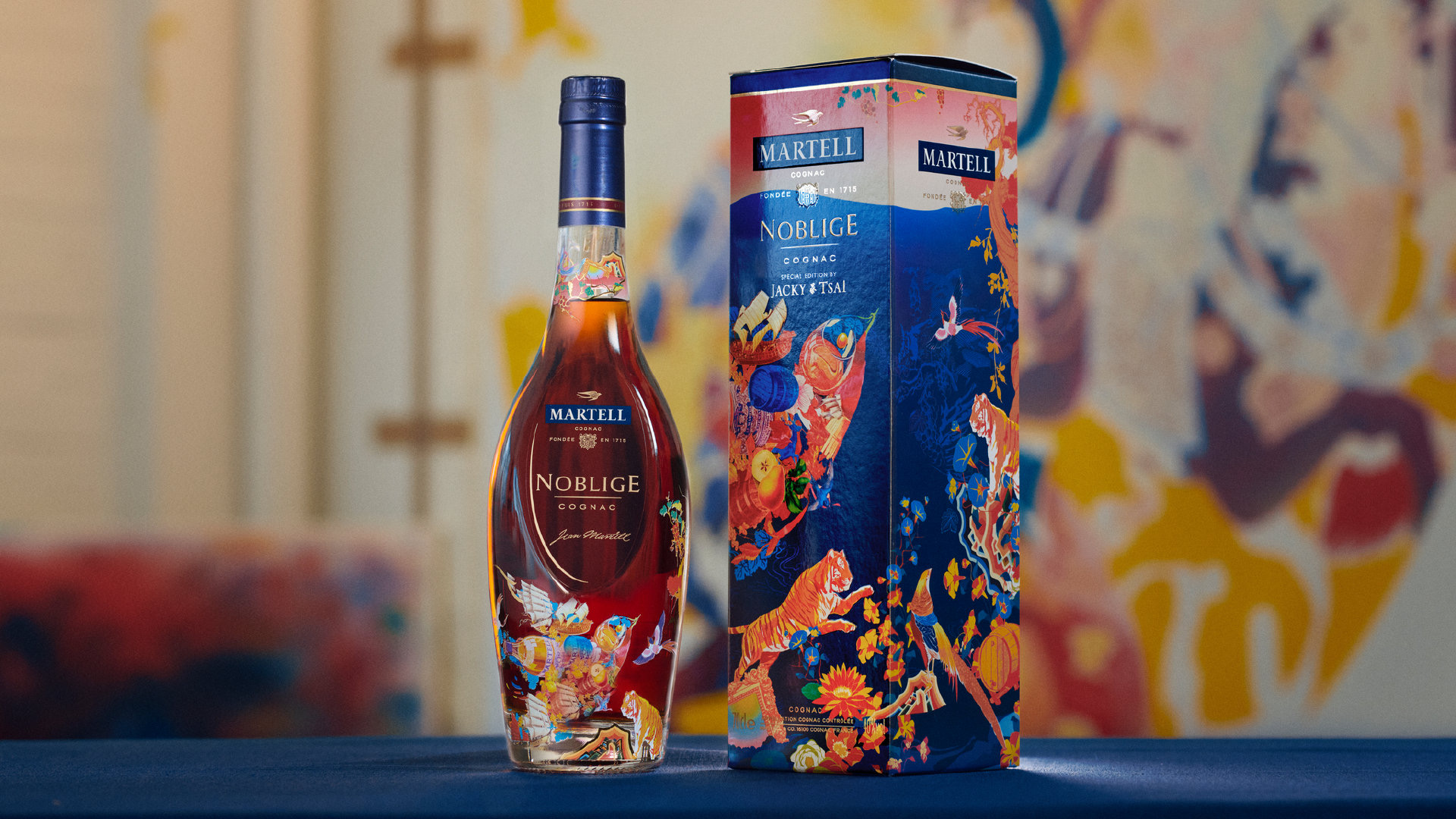 The Martell Swift is recreated in Tsai's iconic collaging method, brought to life by elements that make the cognac.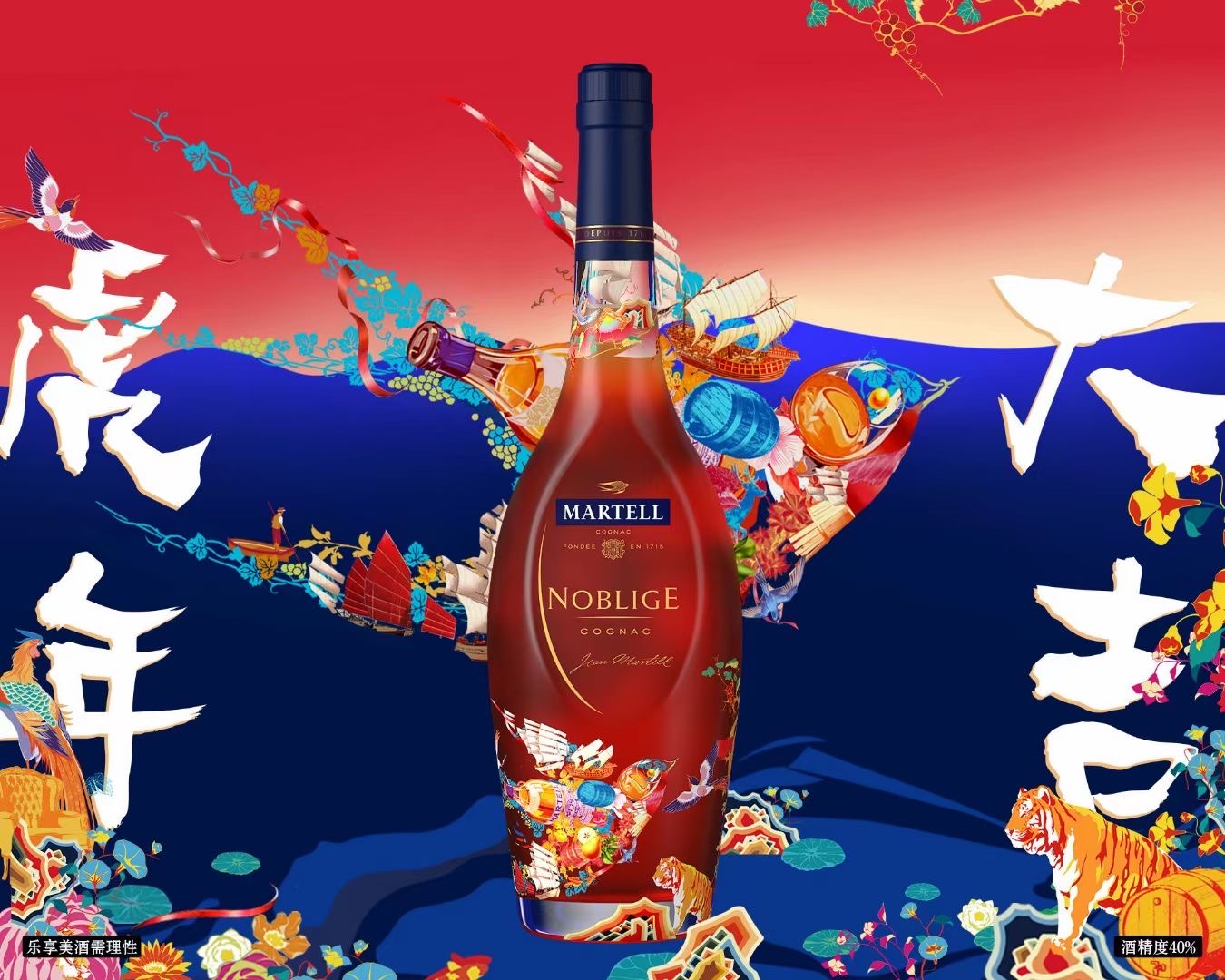 Visuals of grapes, apples and pears come together with imageries of oak barrels as well as grape vines and leaves to make up the bird. They flank a vintage bottle of Martell cognac, embodying the body of the swift. Ships give the swift wings, just as how it is shipped from Cognac to all over the world.
Right below it, a regal tiger leaps forth in a big courageous stride, symbolising the grasping of opportunity in the new year.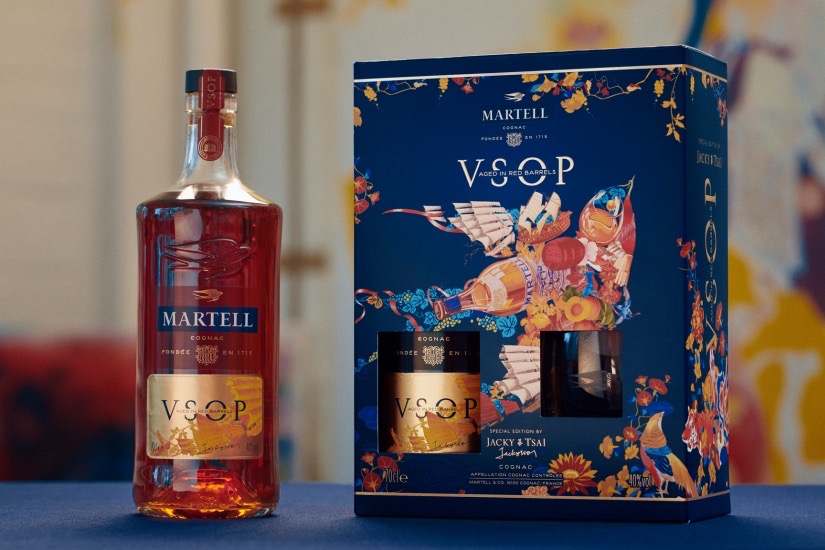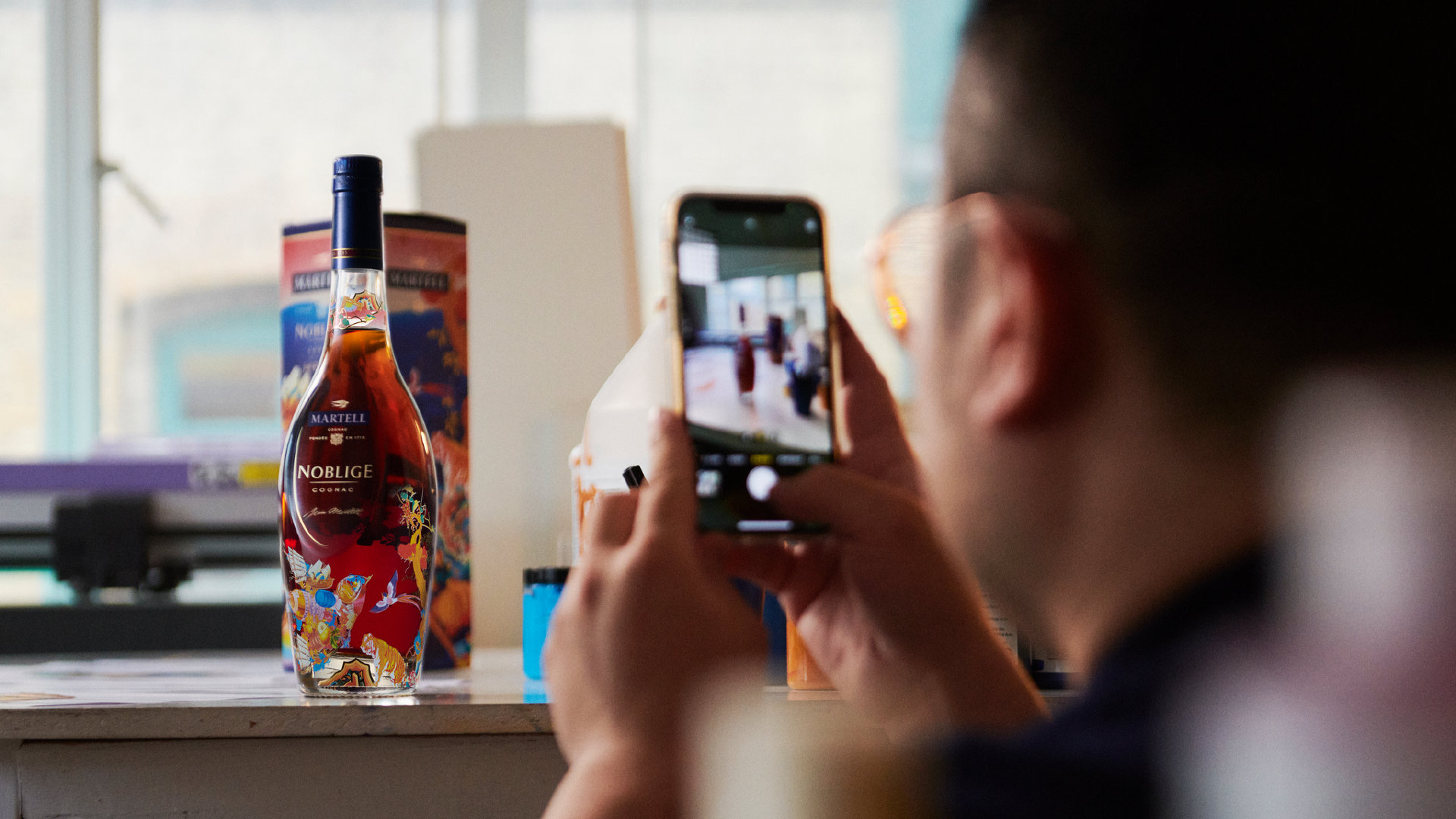 Inviting all to not just see but also to immerse themselves in the creation, Martell presents a digital feature that will bring the swift to life in full colour and design as Tsai designed for it to be experienced.