After McQueen: Jacky Tsai

13th Oct 2015
PORT visits the London studio of Chinese artist Jacky Tsai, creator of Alexander McQueen's iconic skull motif, to talk pop art, superheroes and life after working with the legendary fashion designer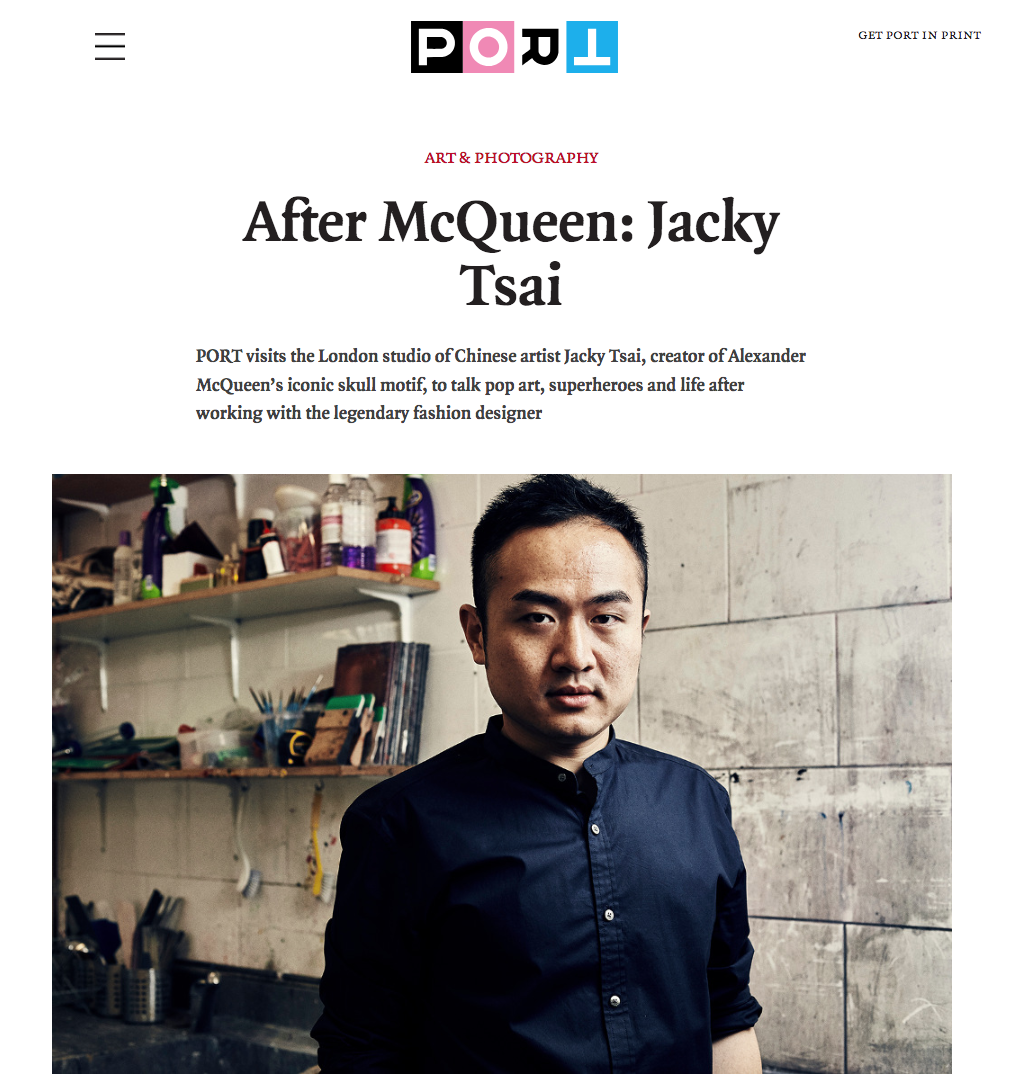 Jacky Tsai is a master of cultural crossover. Born in Shanghai and now based in London, Tsai draws directly from his own experience of cultural integration to create artworks that bring Eastern and Western cultures face-to-face. Having arrived in London in 2004, Tsai quickly fell in love with the city. After studying illustration at Central Saint Martins, he began an internship at Alexander McQueen that would change his trajectory as an artist forever.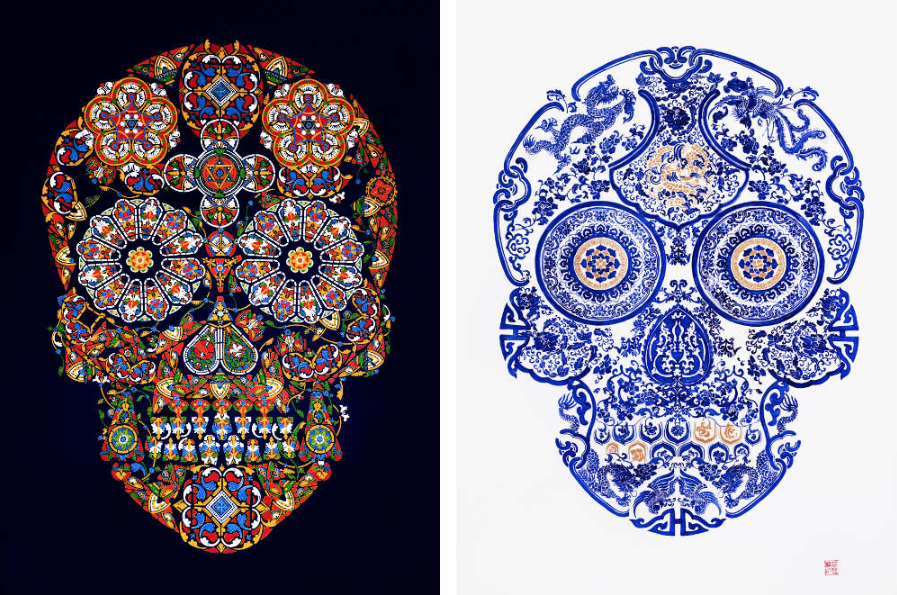 While at McQueen, Tsai was given a design task that resulted in the creation of the now iconic flower skull. "I think I was in the right place at the right time. They gave me a chance to prove myself and I didn't just want to make the tea and coffee every day, so I tried my best," he says. "It all happened in a very accidental way."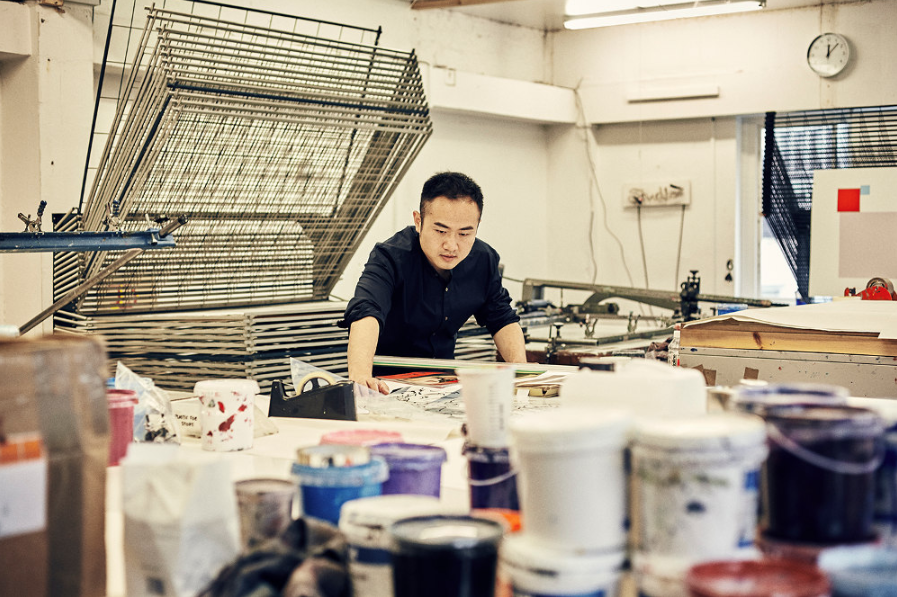 Today, Tsai is conflicted in his relationship with a design so internationally celebrated that it has often overshadowed his achievements as an artist in his own right. "I created this beautiful piece when I was very young and, for a while, I grew fed up of answering questions to do with McQueen," he tells me. "When Alexander McQueen passed away, all the interviews I gave were about him and not Jacky Tsai the individual."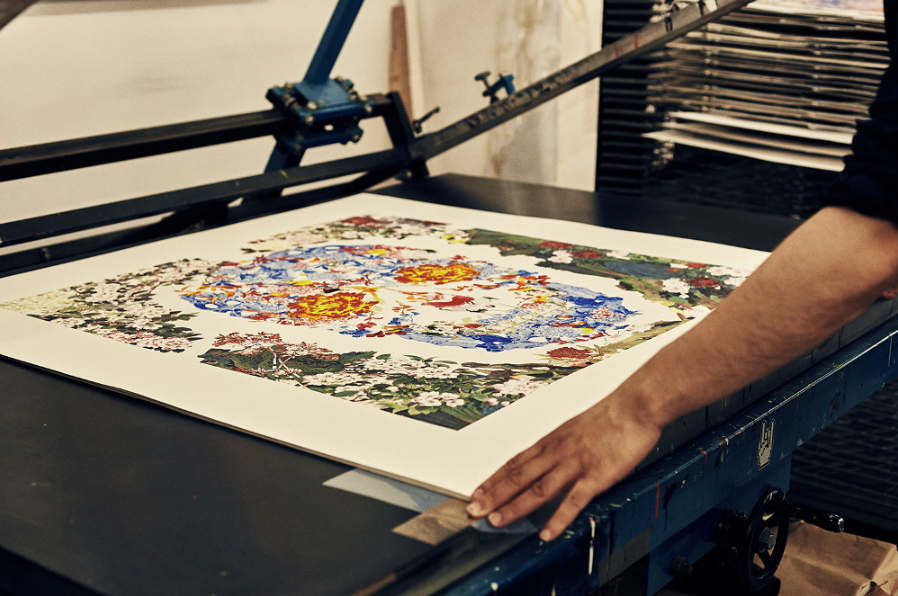 This summer, Tsai opened his first UK solo exhibition, which ran at London's Fine Arts Society. For the show, Tsai combined the intricate grace of traditional Chinese techniques – lacquer carving, enamel cloisonné, and blue and white porcelain printing – with the vibrant immediacy of Western pop art, all revolving around an unexpected yet ubiquitous reference point for both cultures: superheroes.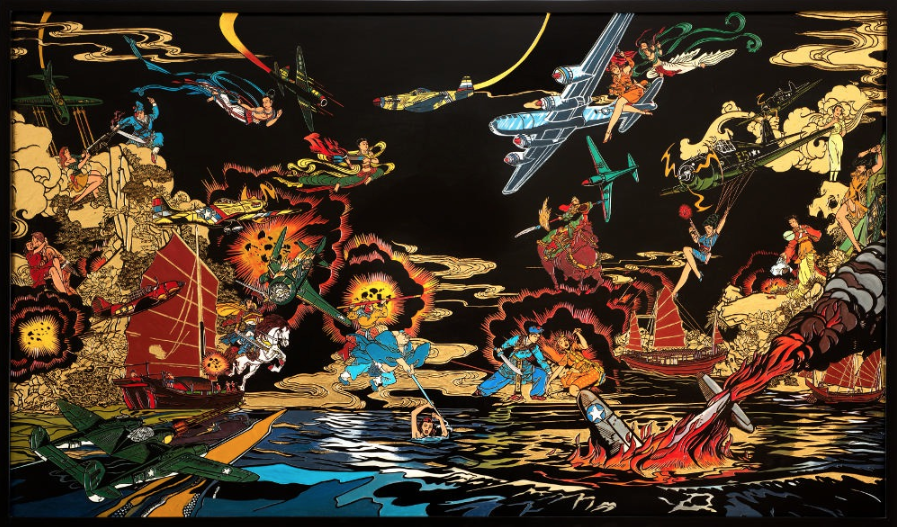 "I think each superhero symbolises a superpower from different cultures," Tsai explains. "In the past, when China was a superpower in the world, we had a lot of Chinese novels that featured superheroes."
Drawing from the superhero narratives of both cultures, Tsai created a series of intricate tableaux depicting the interactions and altercations of these mythical figures; Wonder Woman is wooed by the Monkey King, while Empress Wu is saved by Tarzan.
Besides traditional Chinese techniques, Tsai is influenced by Western cartoons and artists including Andy Warhol and Roy Lichtenstein, whom he admired as a young man. However, keen to avoid imitation, Tsai borrows elements of his heroes' work and adapts them to his own experience to create a new pop art. "Pop art is something of the past, so we have to bring something new," he tells me. "I'm trying to make pop art in a Chinese way with more detail and more craftsmanship."
Tsai takes his role as a contemporary Chinese artist in a Western city very seriously, acknowledging a certain obligation to continue aspects of his cultural heritage. "I feel responsible to do that as a London-based Chinese artist," he says. "I think I can bridge the East and the Western cultures in a Chinese form… a traditional form."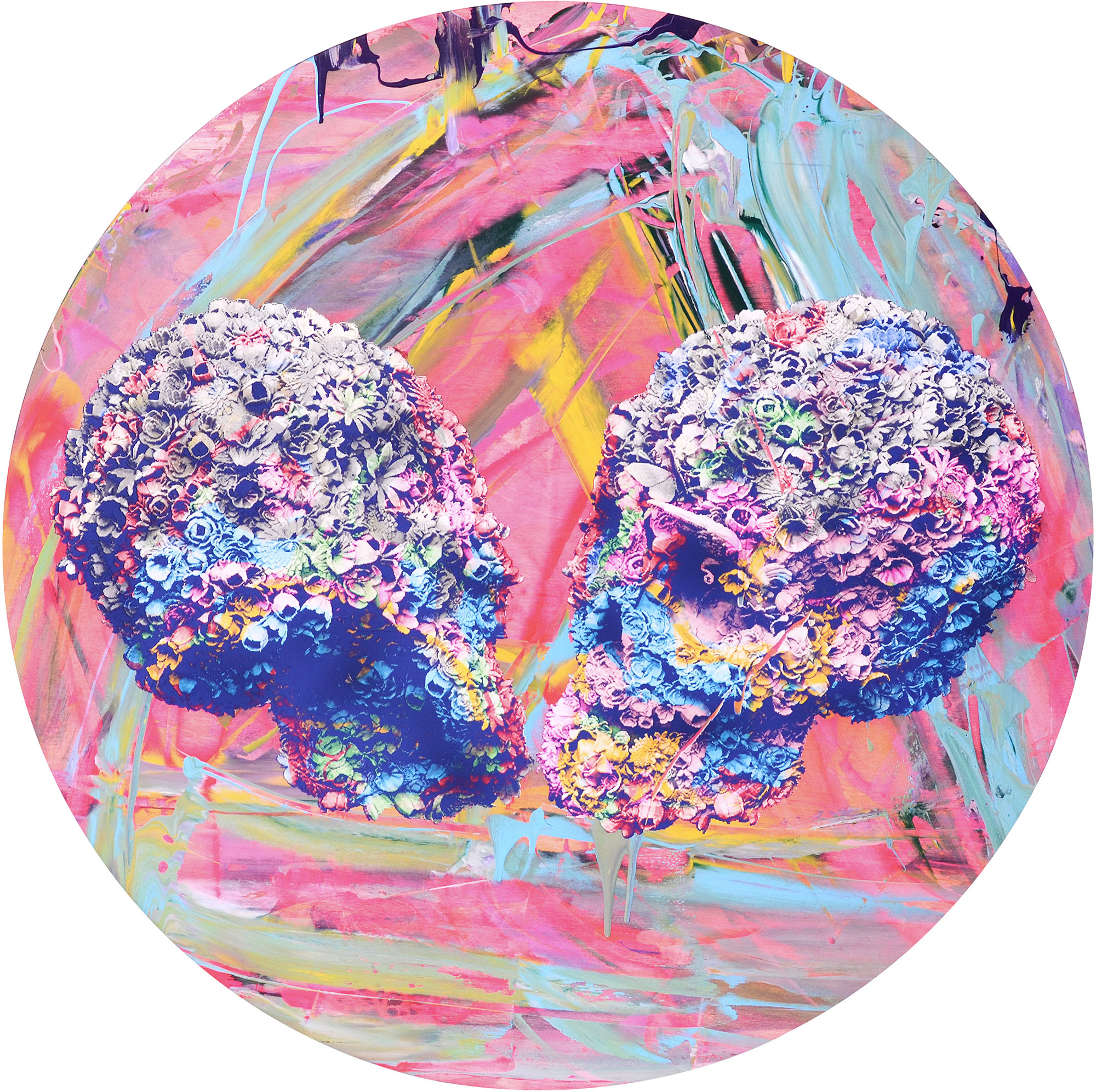 While he owes much of his early success and artistic development to McQueen, Tsai's debut London exhibition went some way to redress the balance of attention towards his other work, and was an important step towards establishing him as an artist in his own right.
"I don't want to completely turn away from McQueen, because that experience made me realise I could do something special," he says. "Before that I didn't have any confidence, and my time there helped me to develop my aesthetic and to learn the way to make my art. I got so much from the McQueen skull, but I hope people can concentrate more on the new Jacky Tsai, or the future Jacky Tsai."
--
More Information:
https://www.port-magazine.com/fashion/after-mcqueen-jacky-tsai/