Life·Fantasy, Shanghai
Fosun Foundation Shanghai
23rd Jul 2021
Life Fantasy is Chinese contemporary artist Jacky Tsai's first exhibition in China, bringing his ten years retrospective art exploration to the homeland. As an artist born and raised in Shanghai and now living in the UK. Tsai's art incorporates artistic elements from various diverse cultures, combining the ideology and details of traditional Chinese art with Western pop art. The symbols of both oriental and Western art are combined to form his unique and vibrant art style.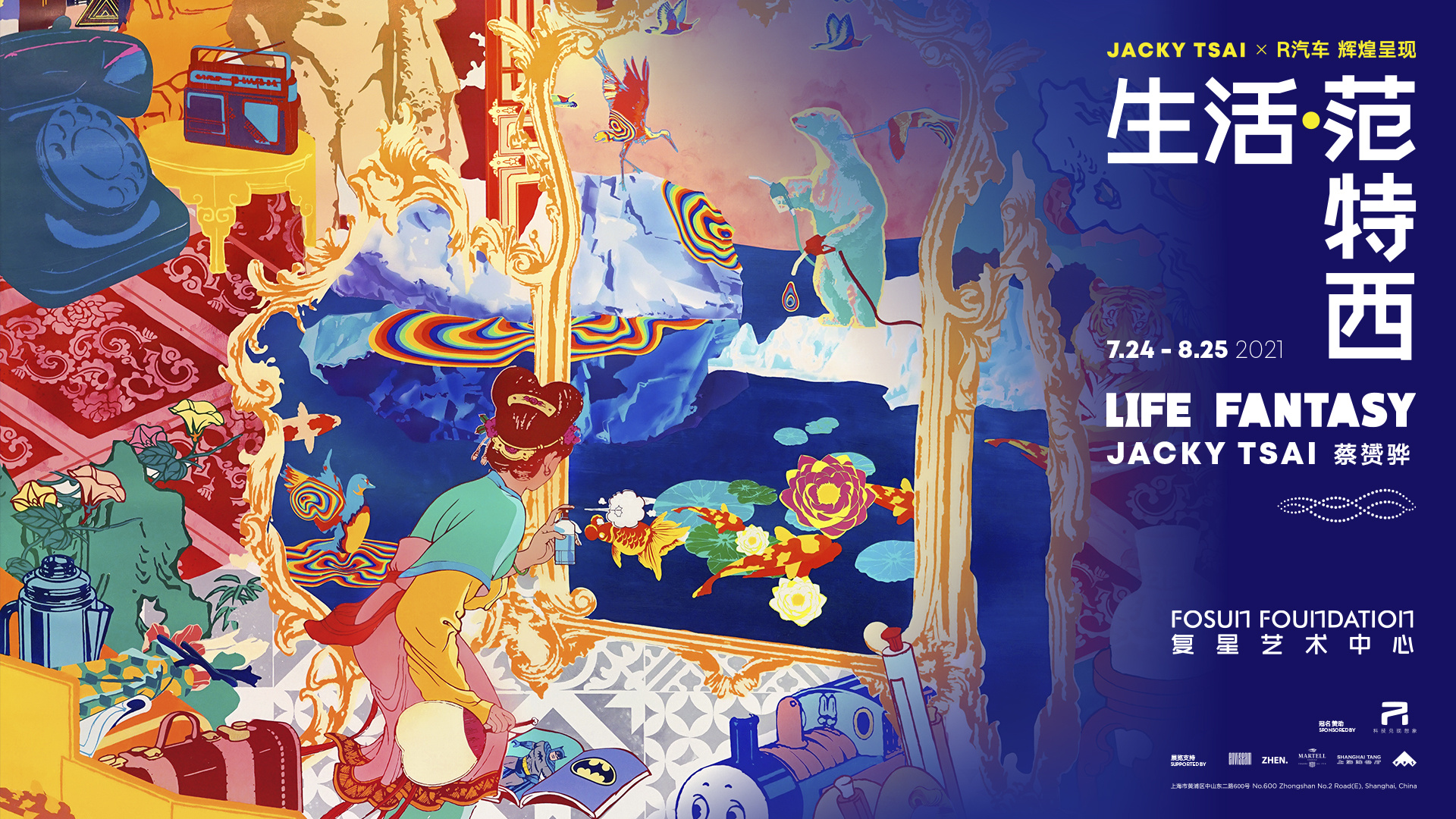 This exhibition focuses on Jacky Tsai's most iconic works, showcasing his observations on the current happenings of the world and his diverse understandings of modern society and pop culture. The exhibition also integrates augmented reality (AR) into art, allowing for a multimedia experience combining art, technology, and music. With a keen nose for the advancement of art forms, Jacky Tsai began experimenting with AR in his art early on, turning 2D elements in his artwork into 3D objects. This symbolised a breakthrough in the process of creating art and revolutionised the way the audience interacted with art. Visitors to the exhibition only need to download a mobile app to experience the static elements within the artwork suddenly pop into life through AR.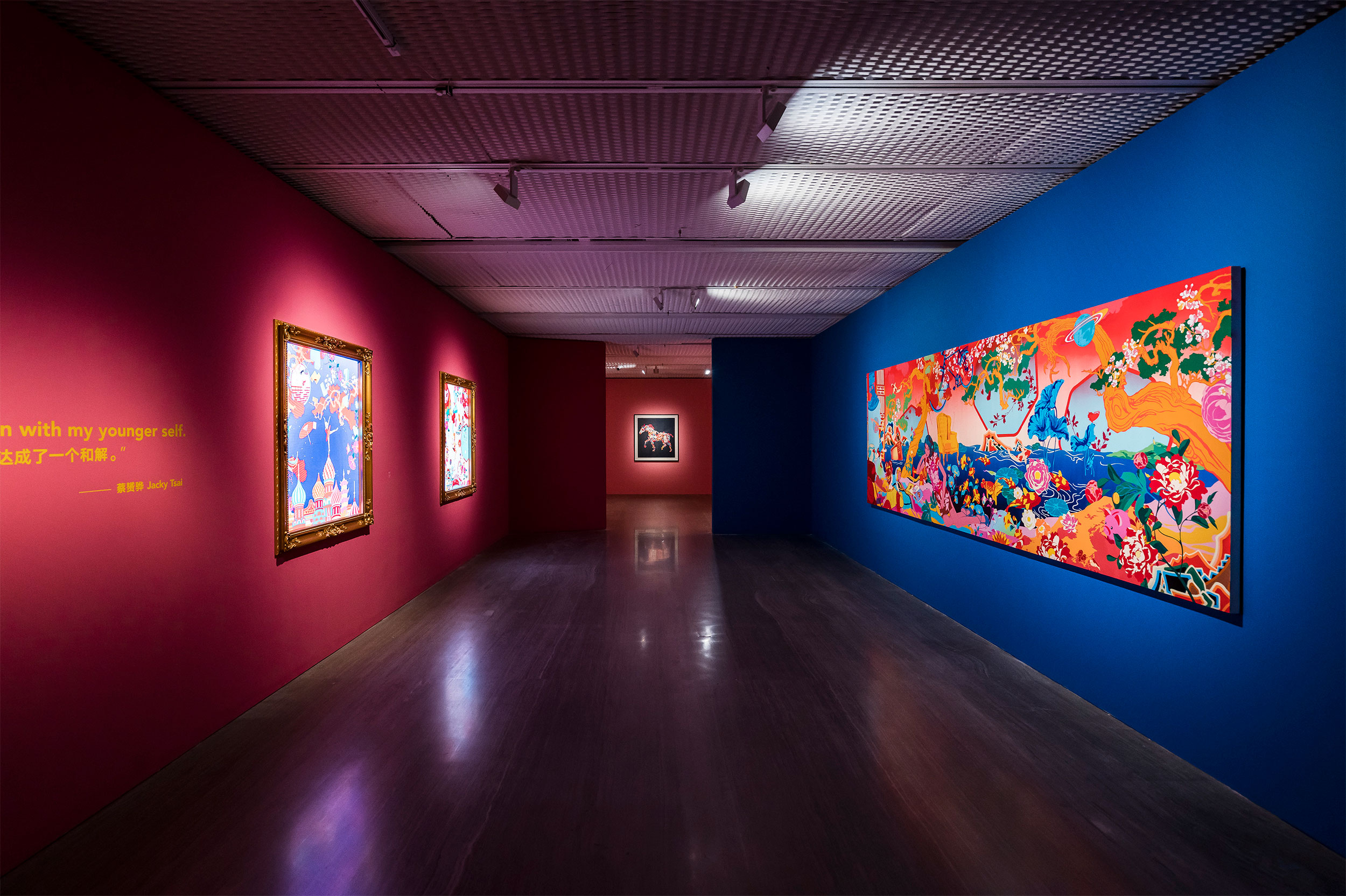 Life Fantasy as the exhibition name holds special meaning, as the word "fantasy" not only refers to the colloquial meaning but also refers to one of the most iconic albums released by Jay Chou. Life Fantasy combines the multilayered spirit of pop, but also highlights the centerpiece of the exhibition, which relates to music. This exhibition is the first public reveal of the commissioned artwork that Jacky Tsai created for Jay Chou - "Parody of Jay's Music". During the creation of this piece, Jacky Tsai and Jay Chou selected over 60 songs from Jay's 20-year career. "Parody of Jay's Music" is a testament to the evolution of Chinese pop music, documenting the shift in core themes within Jay Chou's music over 20 years. This exhibition is the first one to present the piece as an AR-compatible artwork, where visitors can experience both the enhanced AR version and a unique night mode for the piece.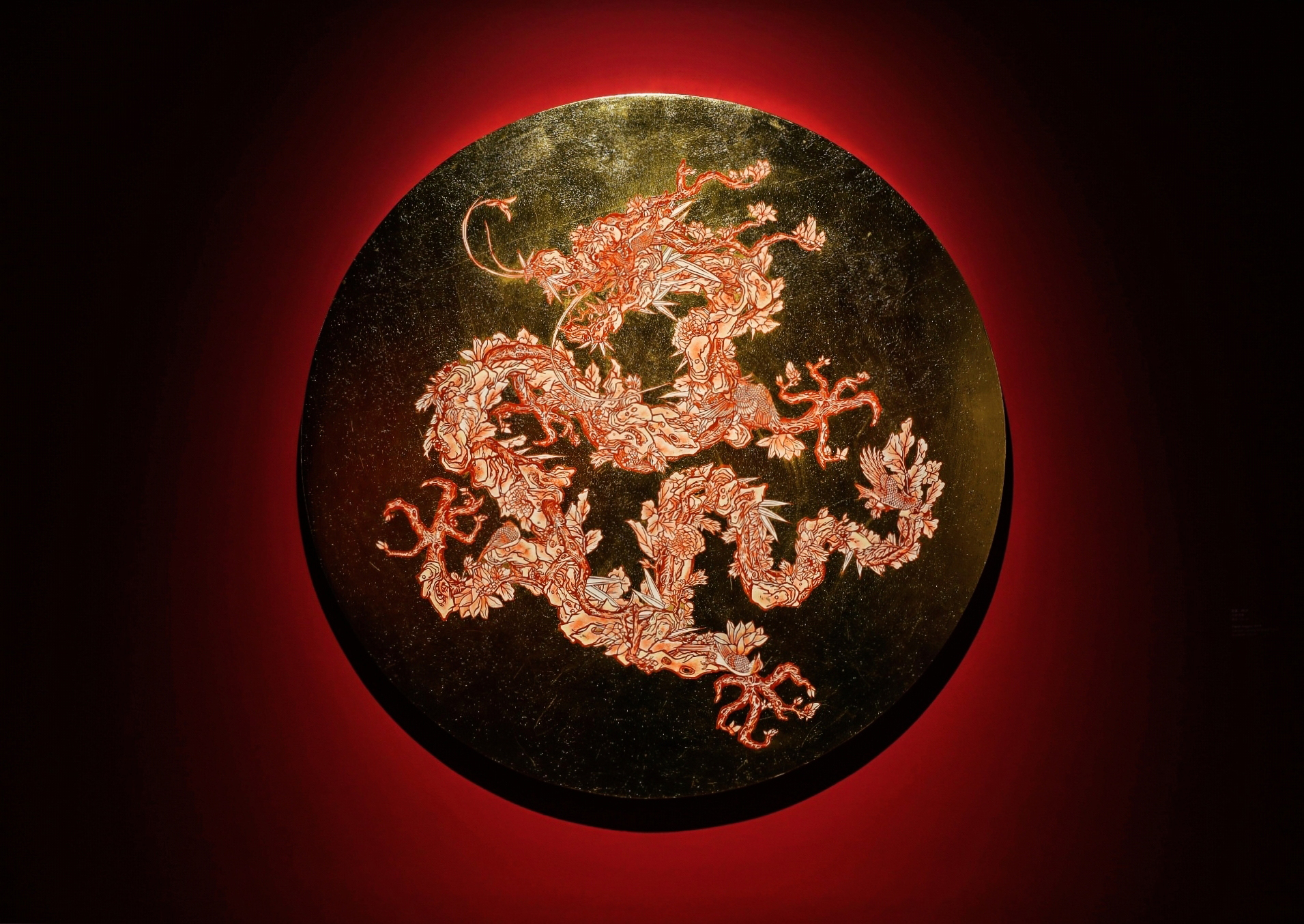 —
More Information:
https://www.fosunfoundation.com/en/exhibitions/jacky-tsai-life-fantasy