Fly Me to the Moon, Moscow
Moscow Museum of Modern Art (MMOMA)
09th Apr 2018
'Fly Me To the Moon' took place at the prestigious Moscow Museum of Modern Art (MMOMA) in February 2018 and marked Tsai's first time showing in Russia. It was a retrospective exhibition that presented a number of works completed over the past several years. The collection included paintings, screen prints and lacquer carvings, providing Tsai's new audience with the ultimate introduction to his work.
Tsai created a number of new works especially for the MMOMA exhibition, which saw him incorporate significant Russian symbols such as Saint Basil's Cathedral, as seen in 'Ballerina' (2018), and the iconic Russian doll depicted in 'Acrobat' (2018).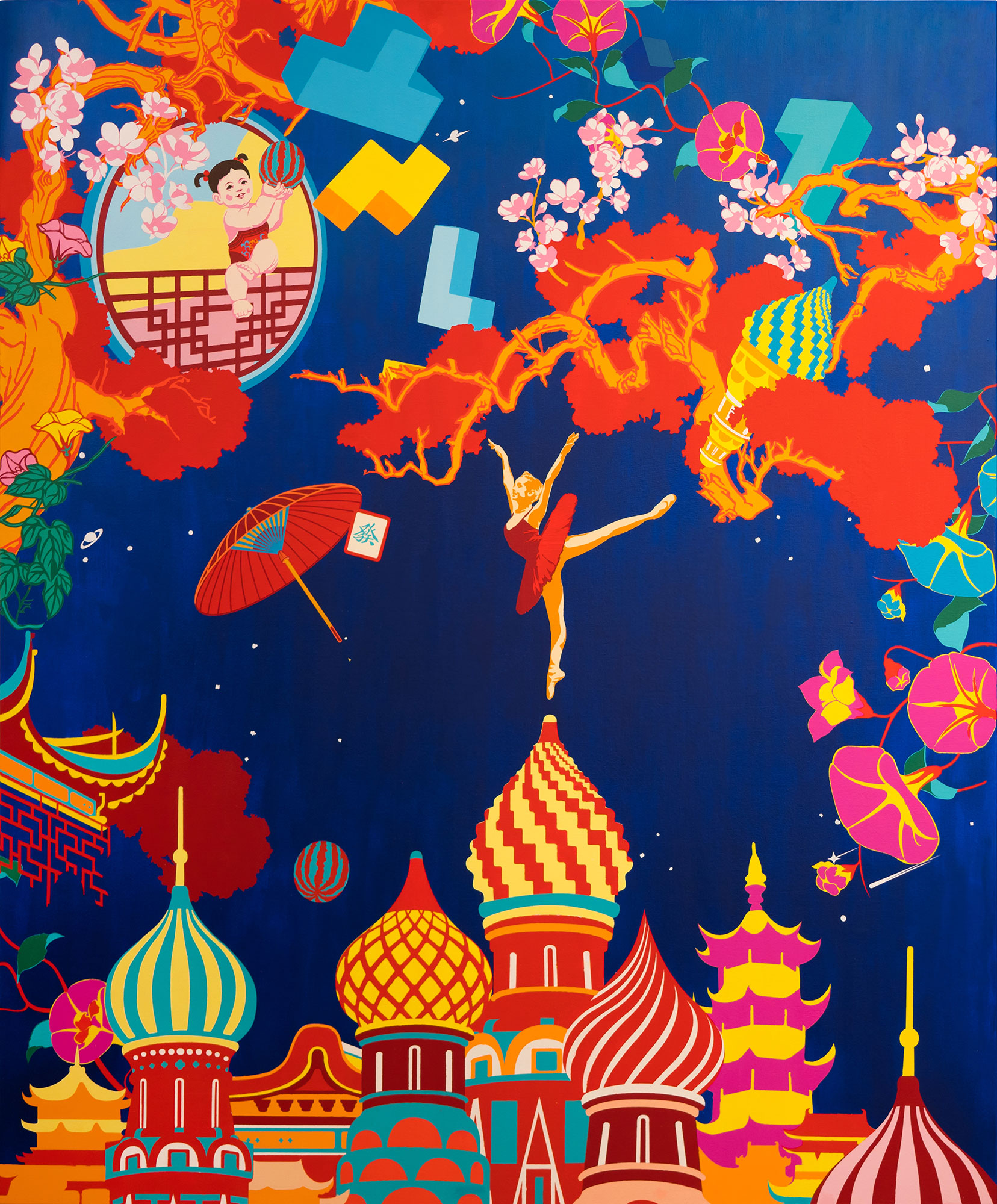 The title of the exhibition shares its name with a pivotal piece of Tsai's work that was included in the show and inspired by a traditional Chinese painting called Yutang Fugui Tu, which is also a decorative style mostly seen in royal paintings throughout Chinese history symbolising prosperity, wealth and happiness. 'Fly Me To the Moon' (2014) was one of the earliest of Tsai's works to feature Western popular icons such as superheroes executed in the traditional Chinese lacquer carving technique, and therefore it seemed appropriate as a key piece to emphasise the fusion of Eastern and Western cultures.
The exhibition comprised of four rooms, which were titled to reflect different areas and concepts of Tsai's working practice: 'East and West', 'Human Nature', 'Beauty in Decay' and 'Future Past'. Also part of the show was a psychedelic video work which invited viewers to make a visual journey into the artist's mind. The dazzling animation with its flashy aesthetics demonstrated how painting is perceived in Chinese culture where an artwork is seen as an intellectual journey.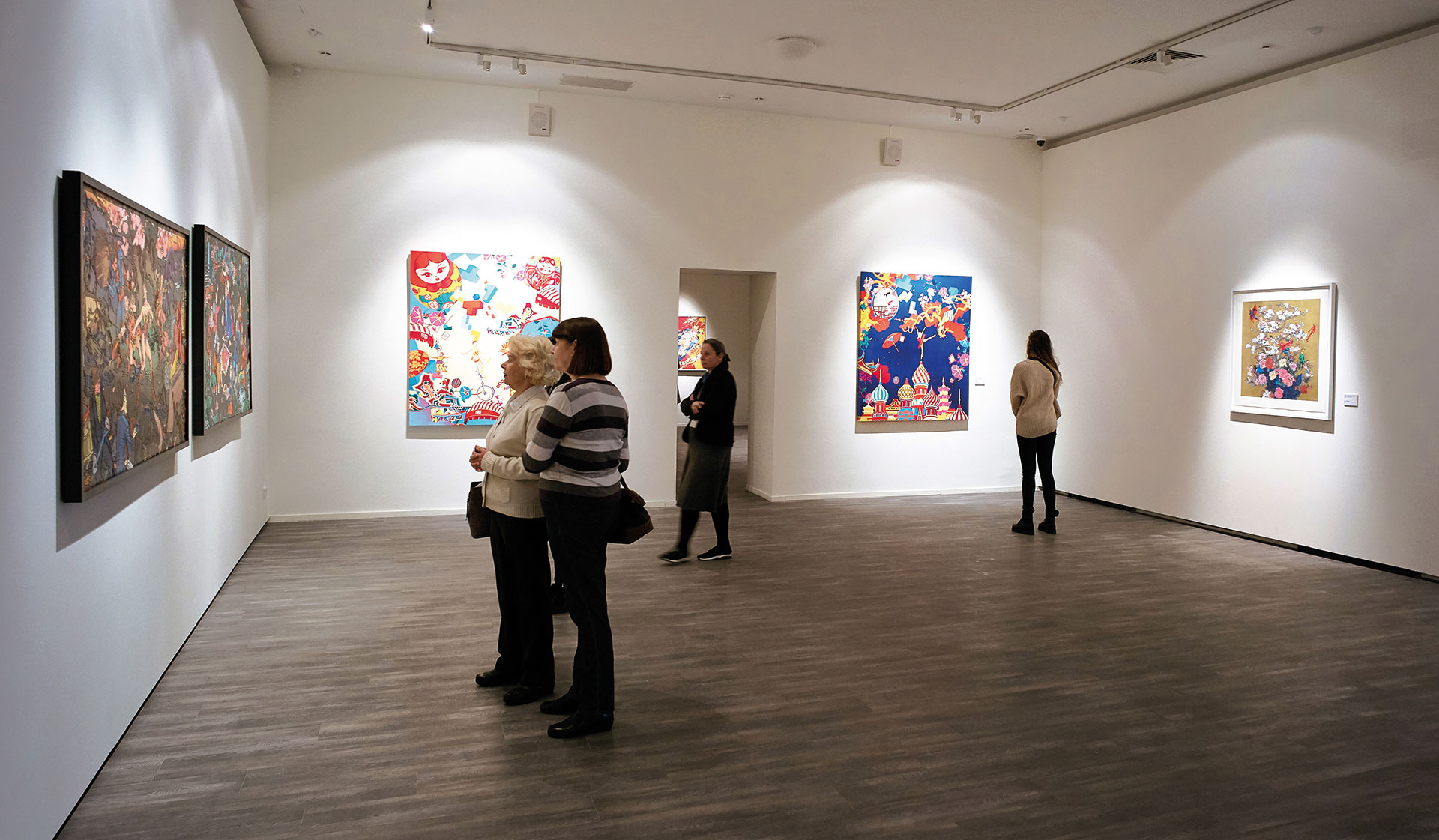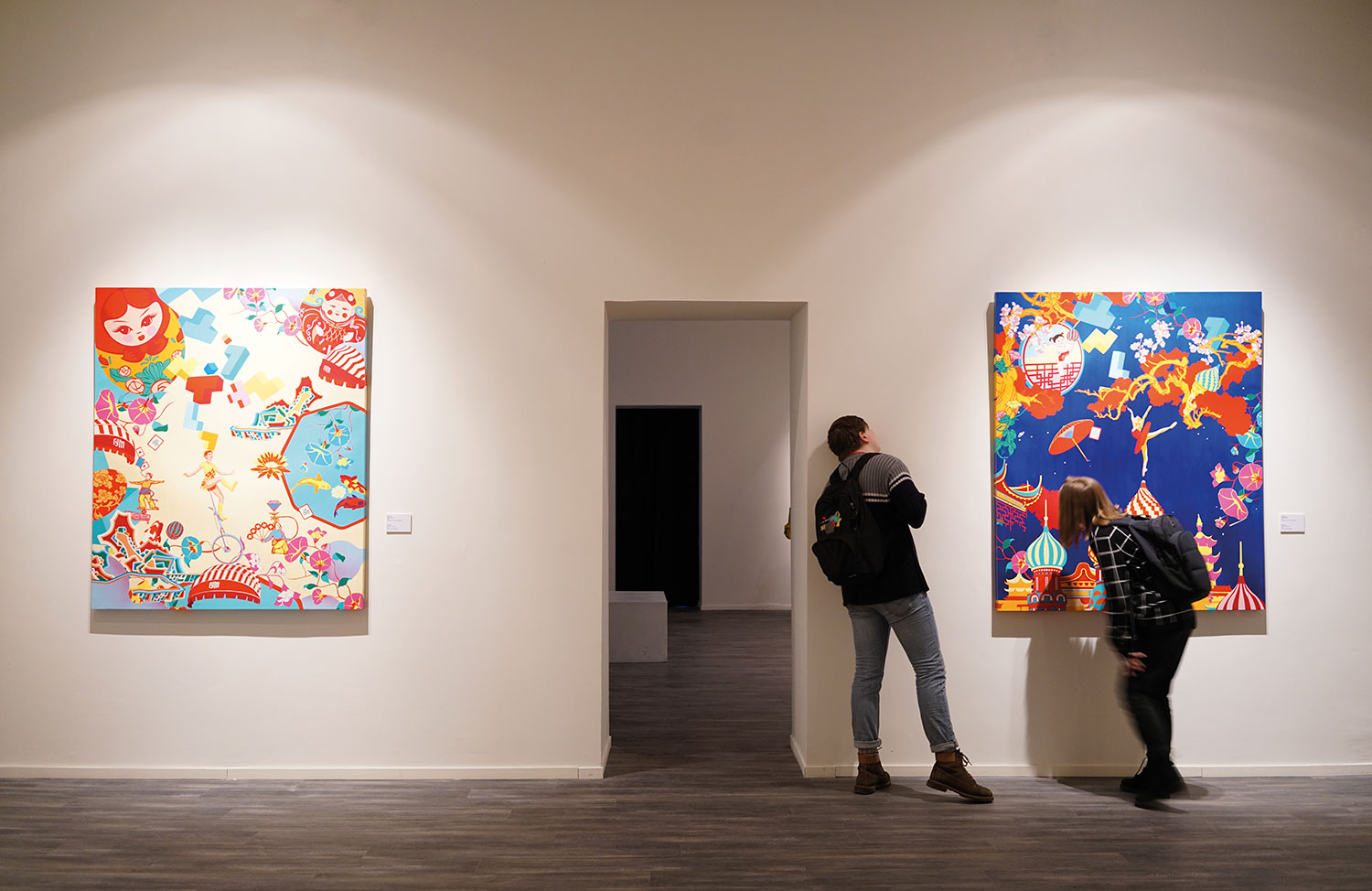 Warmly received by both the general public and the press, the exhibition was part of an ongoing program that sees MMOMA look to strengthen the cultural relationship between Russia and China and familiarise Moscow audiences with contemporary Asian art and culture.
'Jacky Tsai has made traditional Chinese crafts speak the universal language of contemporary art.' Vasili Zurabovich Tsereteli, Executive director of MMOMA said of the exhibition,
'I hope that this would be the first of many exhibitions of Jacky Tsai to take place in Moscow Museum of Modern Art, and we will be able to host a major retrospective of the the artist in the future to present his diverse art.'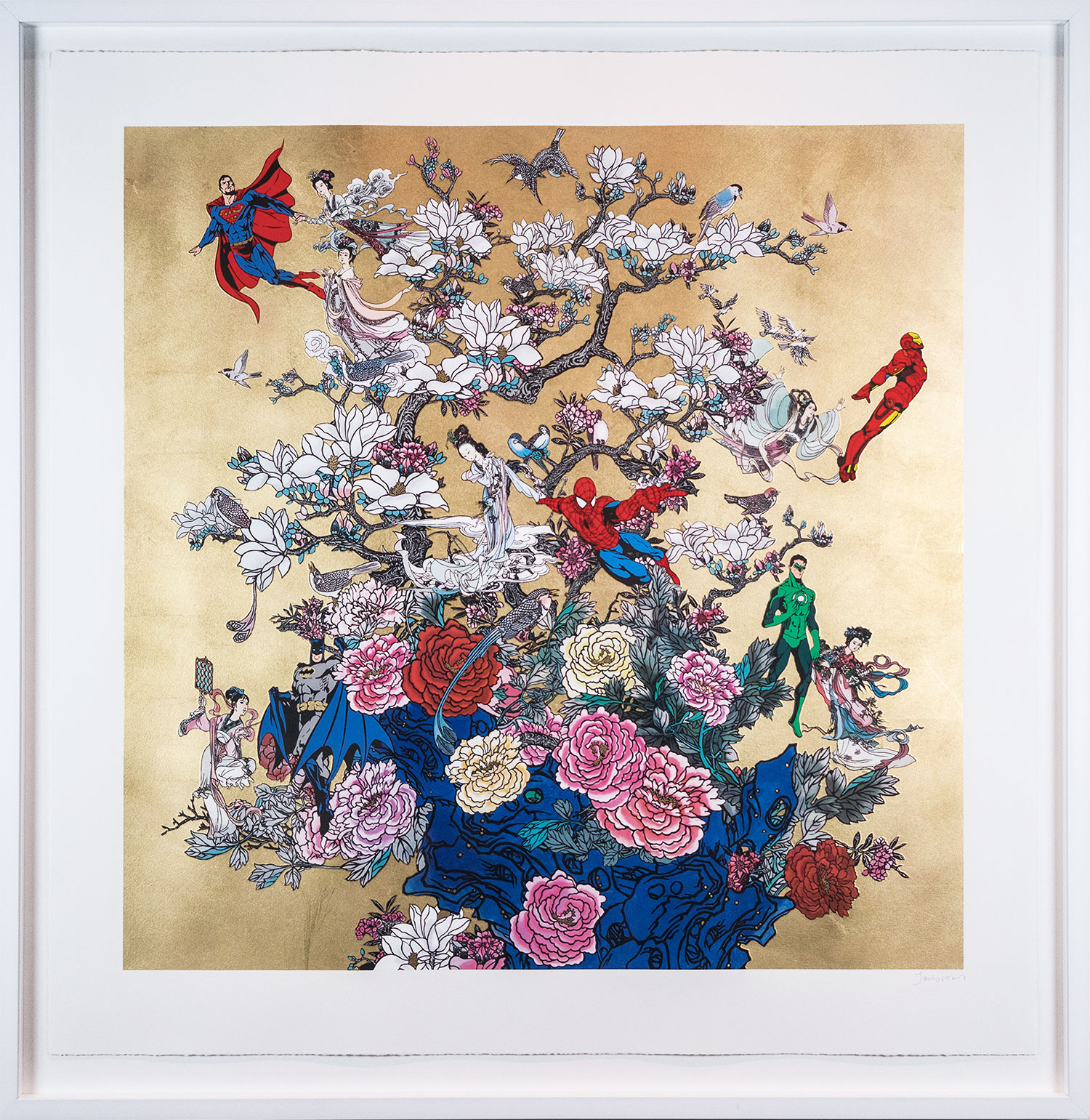 'Fly Me To The Moon' was held in partnership with renowned Moscow department store GUM as part of the 'Happy Chinese New Year!' festival, which displayed a number of large-scale installation works by Tsai to coincide with the museum show. Tsai created a series of impressive one-off sculptures for the store's interior based on themes relevant in both Russian and Chinese culture.
Teymuraz Vladimirovich Guguberidze, managing director of GUM said: "On behalf of GUM and the art lovers I can say that it was an honour to officially present Jacky Tsai in Moscow. His bright and complex work has opened up a new connection between the two cultures. After long months of meticulous preparation, we have reached our ultimate goal, but most importantly we have cultivated the friendship between China and Russia through art and beauty."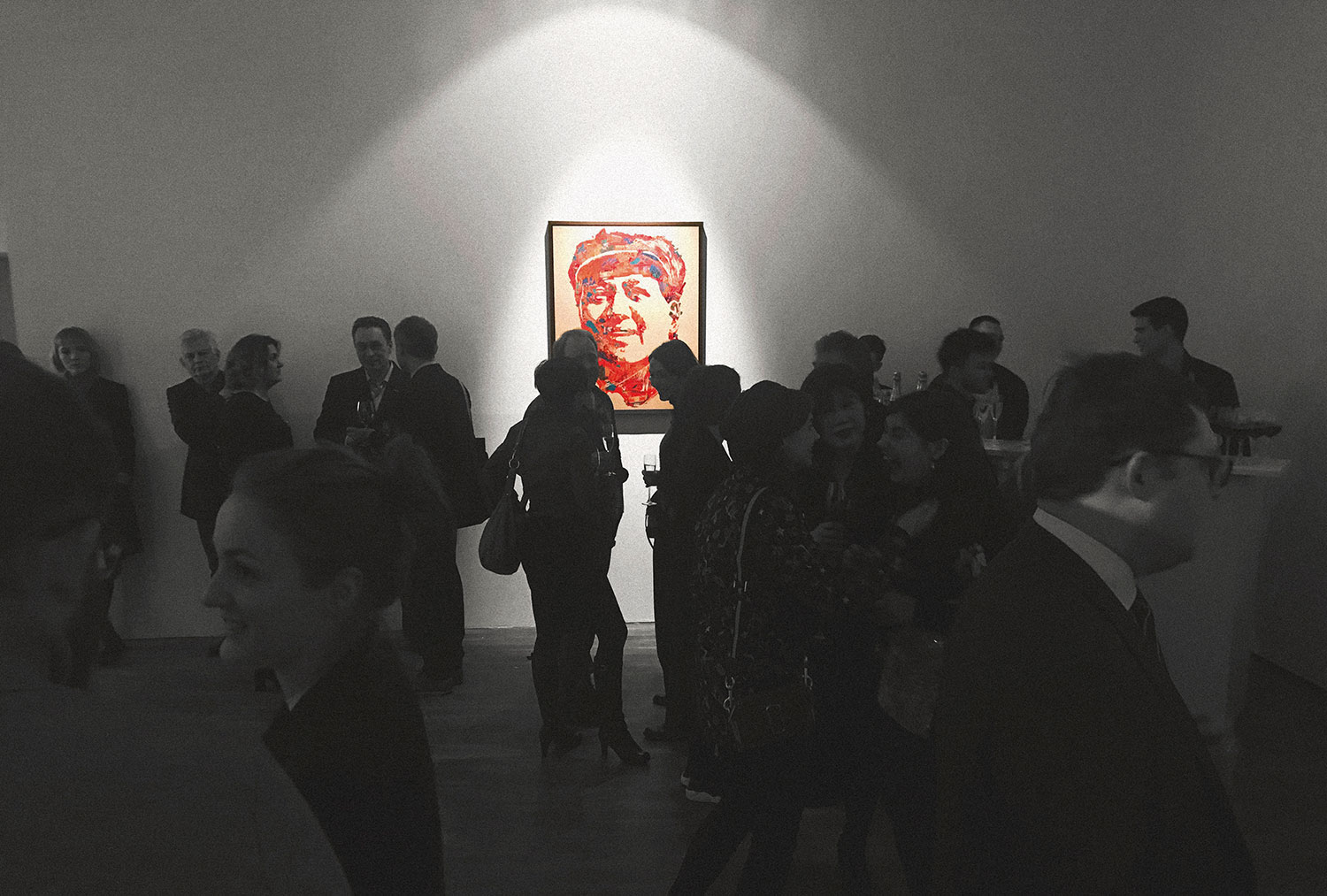 —
More information:
http://www.mmoma.ru/en/exhibitions/gogolevsky_10_2/jacky_tsai_fly_me_to_the_moon/