Reincarnation, London
Unit London Gallery
08th Nov 2018
November 2018 saw the opening of Tsai's largest UK solo show to date at Unit London. Coinciding with 'Asian Art in London', an annual event where dealers, auction houses and museums come together to promote the finest Asian art, the exhibition featured over twenty original works by Tsai and ran from 9th November to 22nd December, attracting visitors from all over the globe.
The exhibition, which took place at Unit London's premises in Hanover Square, London W1, featured a number of spectacular new paintings by Tsai, including 'Shanghai Tang Café' (2018), 'Wedded Bliss' (2018) and 'The Pole Dancer' (2018), which see the artist continue to work with a palette of over saturated hues to create vibrant narratives that fuse imagery from Western popular culture with characters and landscapes that reference his native Chinese background.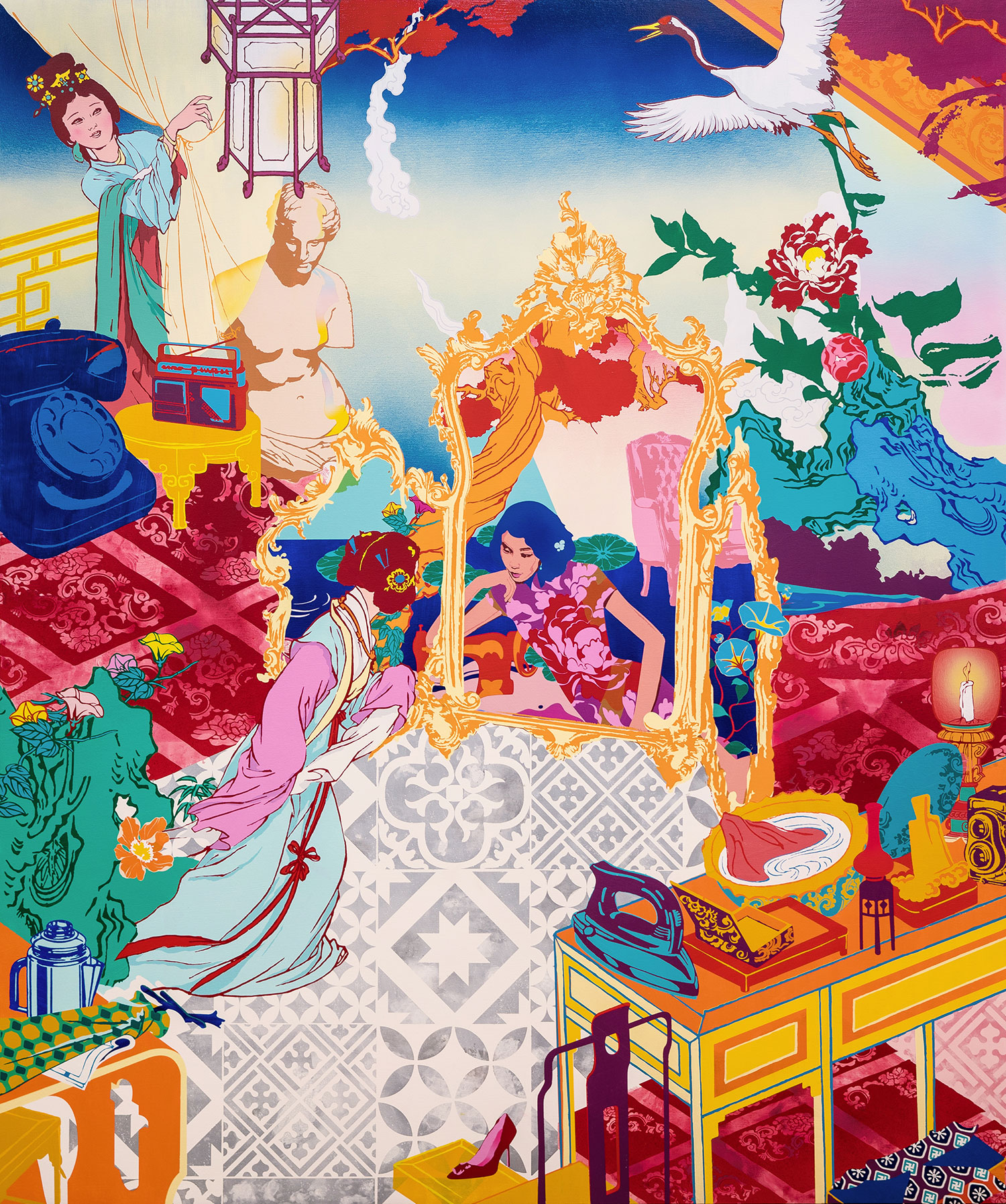 New lacquer carvings on view included 'Dream In The Deserted Garden' (2018) and 'Parade' (2018). Also included in the exhibition was Tsai's monumental large-scale leather floral 'Skullpture', which hung dominantly in the centre of the gallery to create an impressive focal point.
The private view on 8th November was a huge success with art-lovers queuing to enter, and on 10th December the gallery hosted a special event which saw Tsai in conversation with Mark Rappolt, editor-in-cheif at Art Review magazine.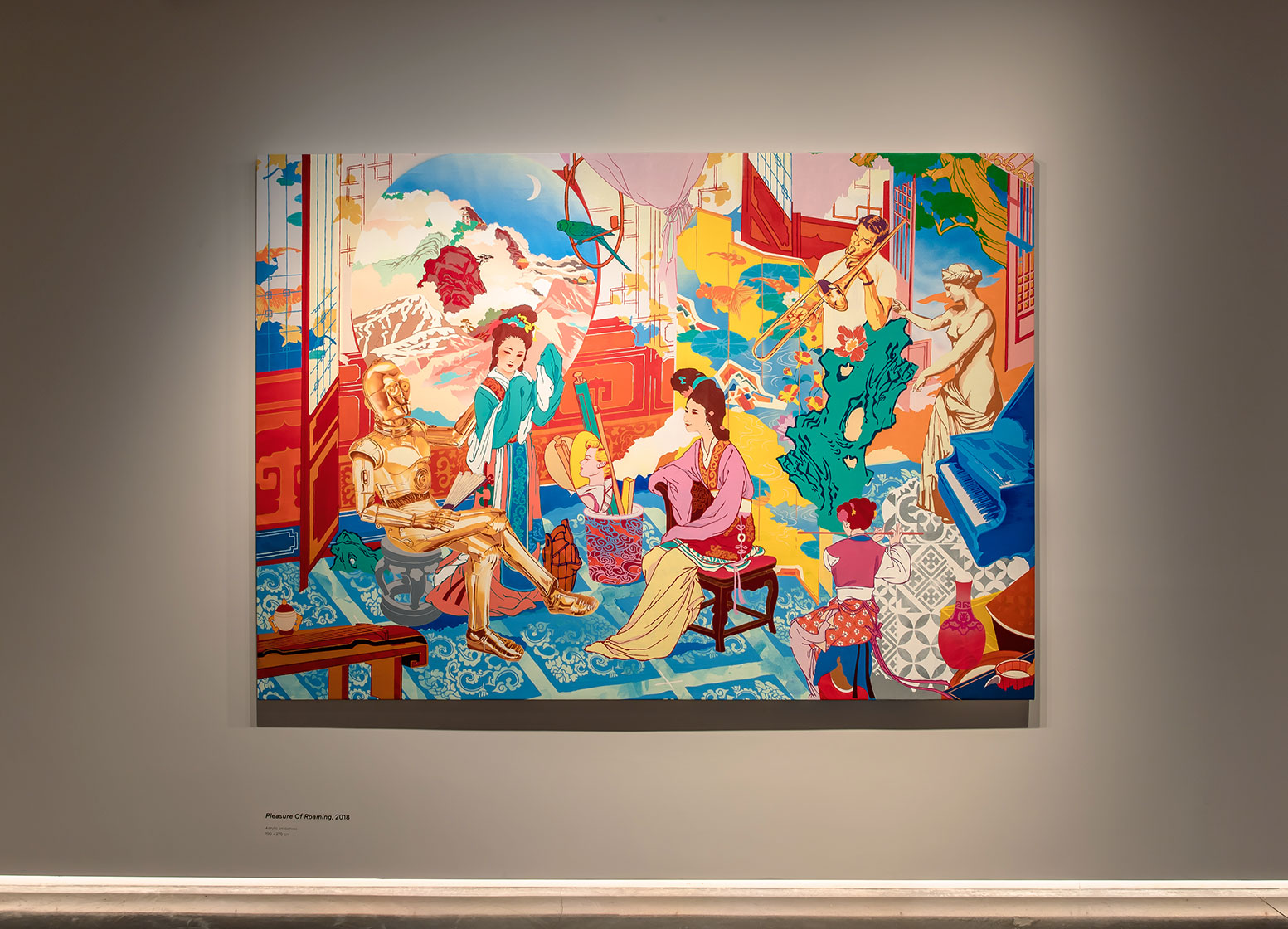 To commemorate the 10 year anniversary of the creation of Tsai's iconic Alexander McQueen floral skull design, in December 2018 a special edition screen print was released by Unit London in conjunction with the exhibition, featuring glow-in-the-dark ink and hand applied rose gold leafing.
—
More information:
https://theunitldn.com/whats-on/25/